Build from 2006 based on a 1988 Toyota Celica GTI. It´s lowered with a set of shortned stock struts, Koni Sport shocks and coilover sleeves for some Honda model. 18×8″ and 18×10″ Rondell Y-design wheels was fitted and wrapped with 215/35-18 (front) 255/35-18 (rear) tires.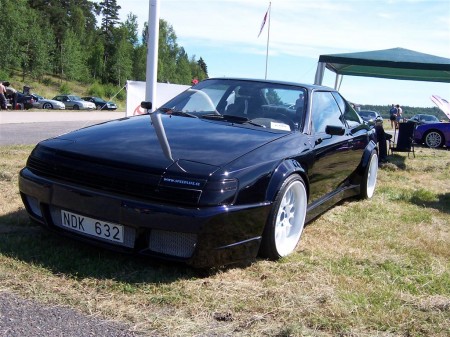 Arches from VW Golf was fitted a bit higher than the stock ones, custom sideskirts, modified Audi RS front and rearskirt from the GT4 model. Car was then painted black with lilac flake.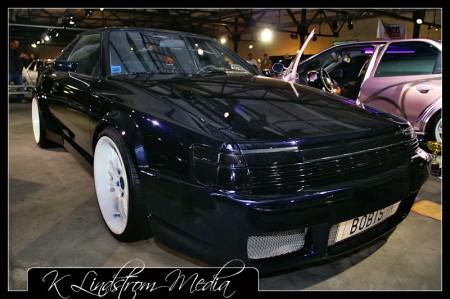 Blacked out lights both front and back, xenon 8000k headlights, rearviewmirrors in F1 style and the exterior was finished.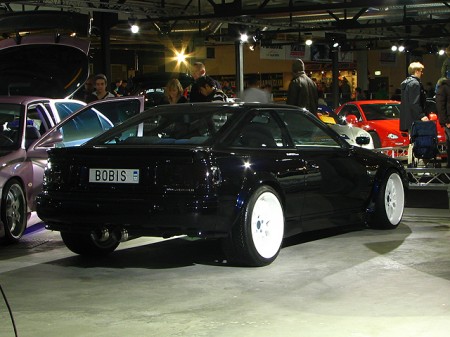 The 3S-GE engine got an open air filter and a straight exhaust ending with dual 4″ mufflers mounted in the middle (half of the sparewheel compartment was removed).
Did get a 3S-GTE engine for the car but lost interest in the car before it was fitted.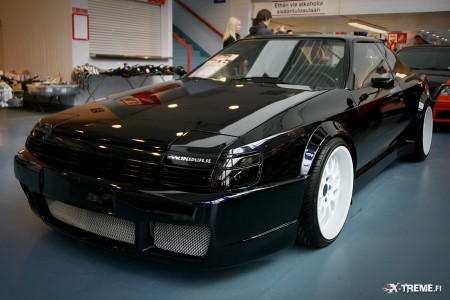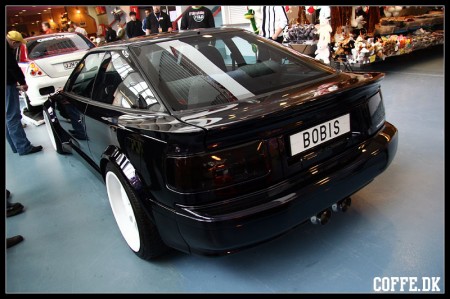 The interior got a black headliner, new front seats, steeringwheel and modified shifter.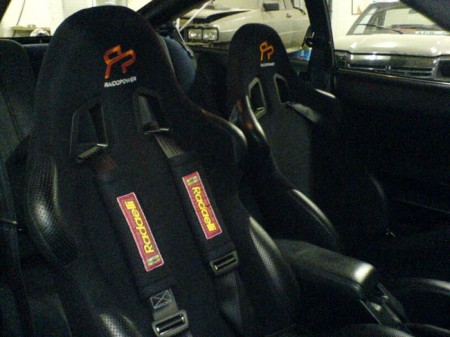 Audio install was built up with a Pioneer DEH-8600MP headunit, dual Focal Polyglass 6,5″ 2-way kits in the doors, Focal Polyglass 11″ sub flush mouted in the trunk floor, Audison amps (LRx4.300 front, LRx1.600 sub)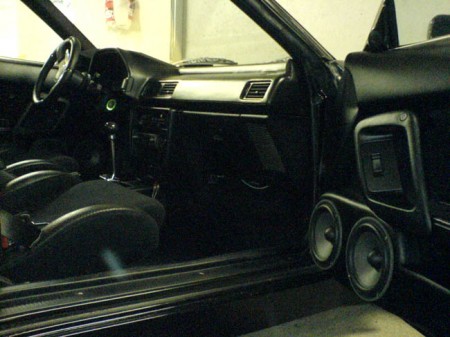 Car was fun to drive around in and I still just love the way it looked, would love to base a new build on the GT4 model instead of the GTI in the same style but focus more on handling than just the looks.
Car was sold in 2007 and replaced with the IS200.